Lead Apron – Next Gen Lead Aprons for X Ray Protection
11.13.23 | Monday | Jordan Houri, BSc, MSc
If you are involved in the medical field, where X-Ray radiation exposure is a concern, it's time to experience the gold standard in radiation protection.
Enter StemRad's Lead Aprons.
Folks, we're not talking about run-of-the-mill protection; this is premium-grade innovation and the finest exoskeleton-supported protection in the market today.
StemRad MD is a next-gen lead gown for x-ray protection
StemRad radiation protection solutions guarantee maximum protection, mobility, and movement.
Our cutting-edge range of lead apron products offers the finest quality on the market, and NOW our radiation protection gear is available for purchase. 
You can buy high-quality radiation protection directly from StemRad, including exoskeleton-supported lead gowns and lead aprons. Don't let deadly radiation emissions put your health and wellness at risk – choose us as your radiation protection partner.
Get the Best Radiation Protection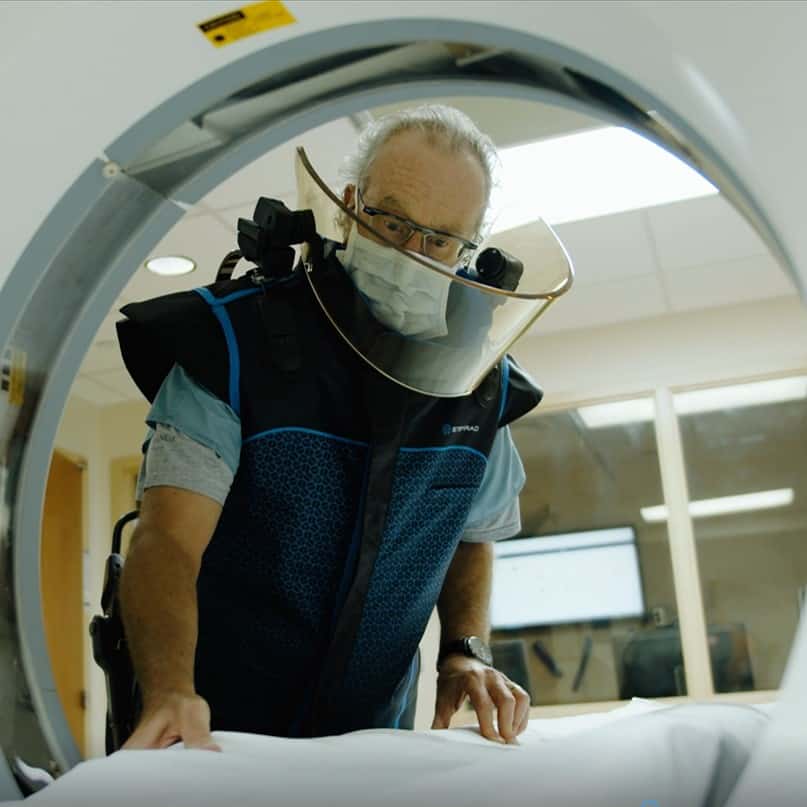 Traditional lead aprons have served us well, but let's face it—they're bulky, cumbersome, and limited in design.
Weighed down by these outdated solutions?
StemRad has cracked the code, combining high-tech engineering with unparalleled protection to bring you the ultimate exoskeleton-supported lead aprons.
Working comfortably without sacrificing safety.
Experience the Revolution: StemRad's Lead Apron Features
Our patented design offers unparalleled features:
Maximum X-Ray Radiation Shielding:

 Traditional lead gowns can only dream of the radiation protection our gear offers.

Greater coverage: Full protection of the head, which also allows easy use of prescription glasses
lightweight lead: Our gowns are light thanks to our Bilayer lead technology
Ergonomic comfort:

Say goodbye to back pain and posture problems, with fully-supported lead aprons.

Innovative Design:

 Our exoskeleton framework distributes the apron's weight evenly, allowing unprecedented freedom of movement

.
Get Yours Now – Order StemRad Lead Aprons Today
What Sets StemRad Apart?
You might be wondering what makes our exoskeleton-supported lead aprons so unique. Here's a glimpse:
Bilayer Lead Composition:

 Provides twice the protection.

Proprietary Exoskeleton:

 Makes the apron virtually weightless, transferring the weight away from your body.

High Attenuation Rates:

 With 97.2% radiation attenuation, our lead apron is a fortress of safety.
Don't Miss Out – Upgrade to StemRad Lead Gowns
Tailored for the Pros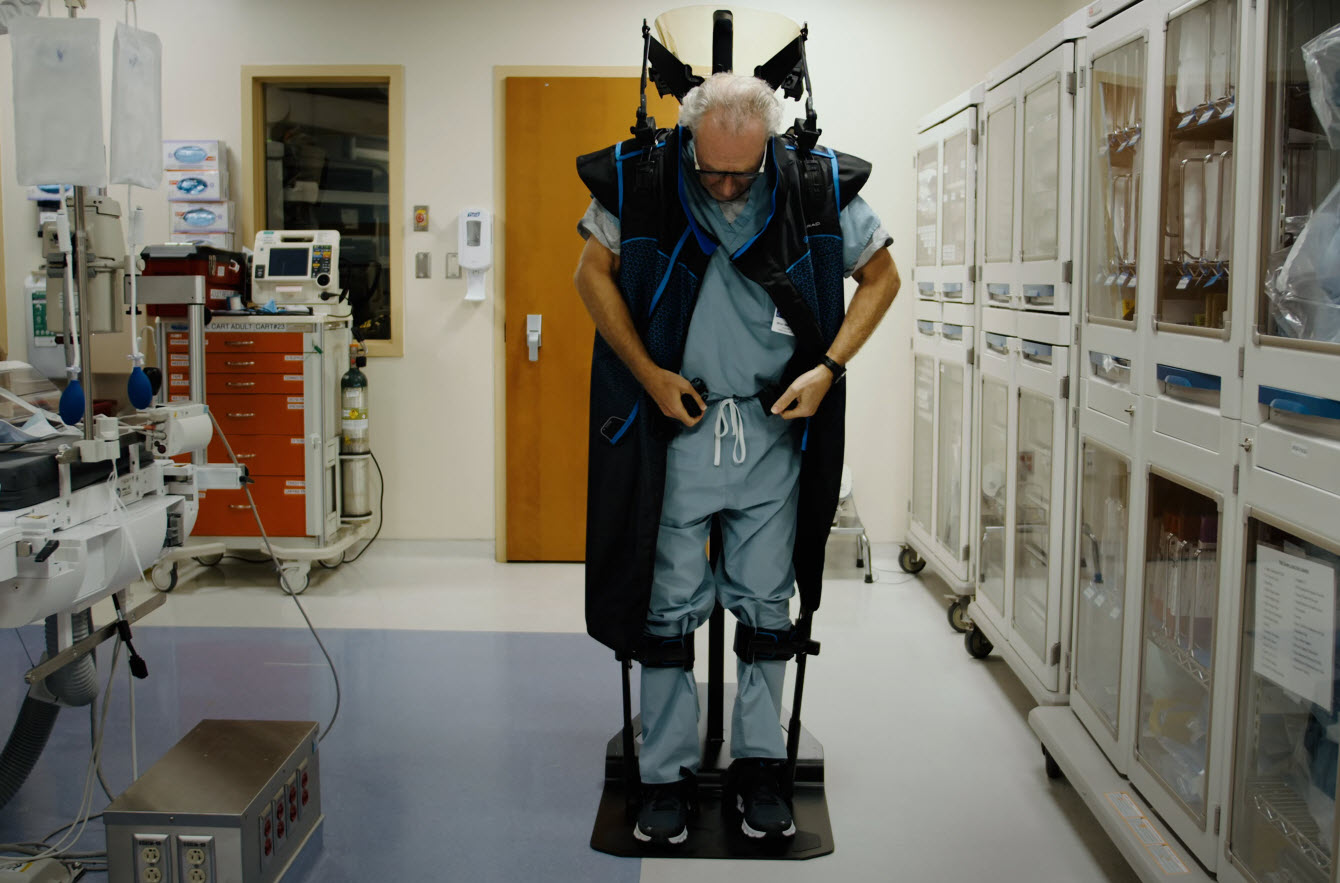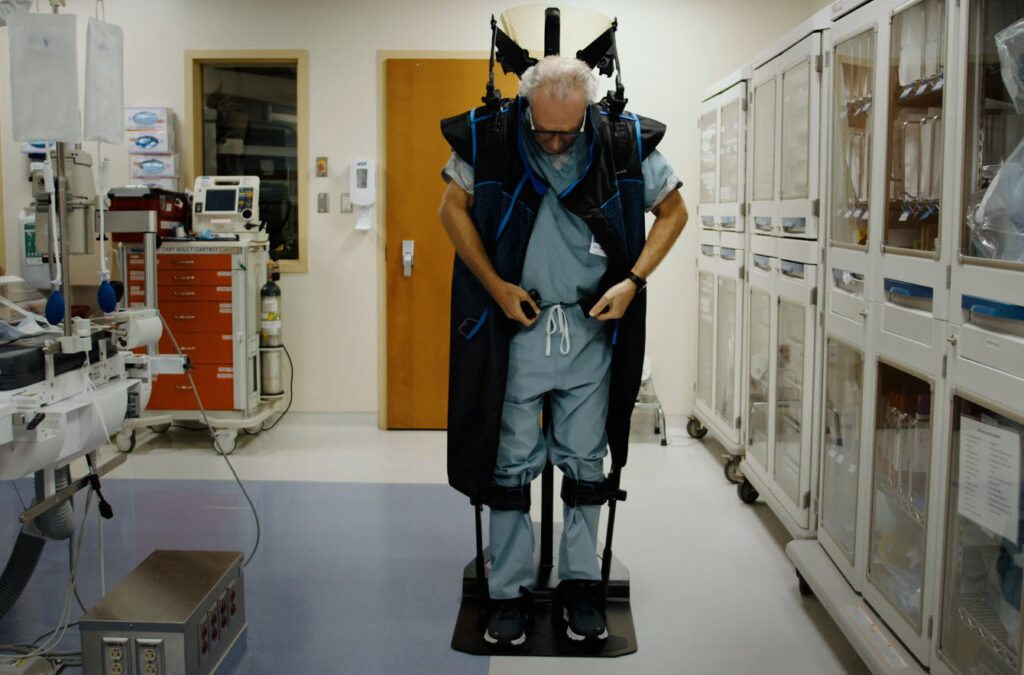 If you're a physician in the radiology room, our lead apron range is tailored to meet your specific needs. Even during long hours and complicated procedures, you can trust StemRad to keep you safe and comfortable.
Why Choose StemRad Lead Aprons?
Tested and Approved:

Our weight-supported lead aprons have undergone rigorous testing and have come out on top every time.

Freedom of Movement:

 Our unique lead gown design ensures you're not hindered in any way. You can bend, stretch, and move freely, all while staying protected.

Customer Satisfaction:

 Don't just take our word for it. Physicians and experts in the field choose StemRad for our unparalleled protection.
Act Now for Unbeatable Protection – Get Your StemRad Lead Apron Now
The Specs Speak for Themselves
When it comes to radiation protection, details matter. And we've got the specs to prove it:
Visor:

 0.30 mm lead eq. with an attenuation capacity of 91.5% at 100 kVp

Thyroid Collar:

 Integrated into the design, with 0.50 mm lead eq. and 97.2% attenuation

Lead Density:

 The front and sides of the apron are at 0.50 mm lead eq., and the overlap area boasts a staggering 1.0 mm lead eq.

 
Exoskeleton: A robust exoskeleton fully supports the weight of the StemRad lead gown, so there is no physical burden on the physician or medical professional.
Secure Peace of Mind Today – Get the StemRad Lead Apron
Beyond the Apron: The Complete Protective System
We call it an apron, but it's more like a full-on radiation protection suit.
Along with the apron, you also get a mobile hanging system with an exoskeleton, making it easy to transfer your protective ensemble to various stations within a hospital unit or elsewhere.
Health Benefits: No More Stress Injuries
Let's not forget about the unique health benefits.
The unique exoskeleton takes the entire load, making the apron virtually weightless for the user. Say goodbye to spine and shoulder stress or mobility-related injuries.
Experience the Comfort of StemRad – Order Now and Feel the Difference
Unmatched in the Industry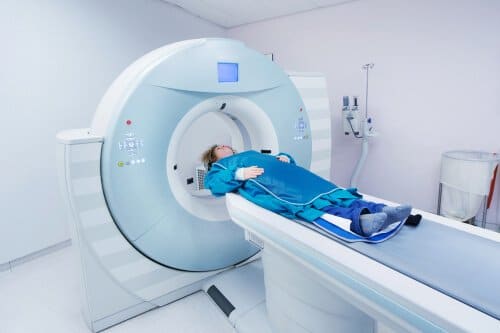 In a crowded marketplace, standing out is crucial. Our lead gowns are highly effective and the best in class for design, safety, and comfort.
In terms of efficiency, usability, and protection, there's nothing else like them in the world. 
Place your order now; we're selling out fast, and supplies are limited.
Due to high demand, lead aprons are now a must-have in any working or personal environment where radiation concerns exist.
Testimonials: Hear It from the Experts
StemRad's lead apron has revolutionized the way we work in radiology. It's comfortable, protective, and has enhanced our efficiency! – Dr. JD, Radiologist
Join the Revolution in Radiation Safety – Invest in StemRad's Lead Apron Today
It's All in the Design
What sets the StemRad lead apron apart isn't just the top-tier material or the advanced safety measures.
The ergonomic design transforms what could be a cumbersome necessity into a tool of empowerment for healthcare professionals.
Multi-Functional and Adaptable
Our exoskeleton-supported lead apron is suitable for a wide range of applications.
Whether you're a physician performing complex surgeries, a radiologist interpreting intricate images, or a military professional navigating hazardous environments, StemRad has your back.
Trust the Field Tests
Let's talk facts, folks. The StemRad lead gown isn't just lab-tested; it's field-tested. By real doctors, in real situations, facing real risks. And guess what? It surpasses expectations every time.
A Step Ahead in Radiation Safety
We know you value your safety, but what about freedom of movement? Our exoskeleton design guarantees you won't have to sacrifice one for the other. You get the best of both worlds: unparalleled safety and unhampered mobility.
Equip Yourself with the Best – Click Here to Upgrade to StemRad
A Wise Investment for Your Future
A lead apron is truly a fantastic investment. More than that, it's an investment in your future, safety, and career longevity. StemRad's unique combination of efficiency, usability, and protection makes it a sensible and strategic investment.
The StemRad lead apron is more than just a protective garment; it's a revolutionary shift in how we think about occupational safety in the presence of radiation.
Ready to Experience the Future of Radiation Safety?
You've seen the facts, understood the features, and recognized the need for the best radiation protection. Don't let yesterday's technology hold you back. Move to StemRad and redefine how you think about safety, comfort, and efficiency.
Step into the Future, Fully Protected – Order Your StemRad Lead Apron Now
Shopper FAQs
Is the StemRad Lead Apron more protective than traditional aprons?
Absolutely. StemRad's design offers maximum radiation shielding that traditional lead aprons can't match.
Is it comfortable to wear for long periods?
You bet. Its ergonomic design and unique exoskeleton distribute weight evenly, so you can say goodbye to back pain.
Is the lead gown suitable for multiple professional settings?
Yes, indeed. Whether in radiology, surgery, or other medical applications, StemRad is the #1 solution.
Is the apron field-tested?
For sure. It's not just lab-tested but field-tested by real doctors in real scenarios, and it exceeded expectations every time.
Is a lead apron a wise investment?
No doubt about it. Think of it as investing in your future safety and career longevity.  
Additional Reading:
https://stemrad.com/wp-content/uploads/2019/03/StemRad-Military-Brochure.pdf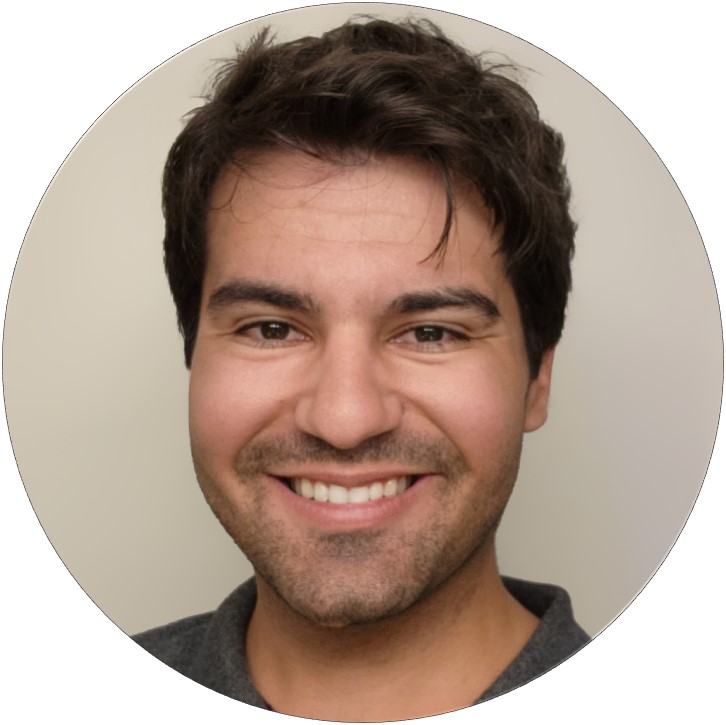 Lead Scientist, Space Exploration